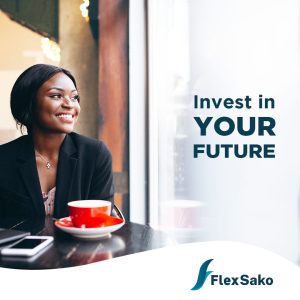 Flexpay is a digital financial planner that helps plan your finances digitally and  inspires you as a customer to dream because every dream is valid.   Flexpay comes from a combination of two words Flexible and Pay. Flexible means to  modify and easy adaptation to change while pay is  giving someone money for products or services. Thus FlexPay as a financial planner helps you schedule your purchases and savings and pay them at flexible intervals.
The company was established in 2016 with the aim of helping you to save up for your products.
Services offered by Flexpay
We as a company offer a variety of services such as lipia polepole, Flexchama, flex goal and Flexsako.
Flexpay lipia polepole
Is a service that allows you to purchase and reserve a product with a minimum deposit of Ksh 500 and pay the balance for 3 months.  You will be able to do your payments at the comfort of your home any day, anytime.
For convenience we have partnered with top brands such as Naivas ,Quickmart, Hotpoint, Moko, Roto tanks, Maguna supermarket and other online stores for the best services.  We have agents at the stores who are customer-oriented and ready to serve.
The benefit of this service is that there are no extra charges and it's zero interest rate. You can make payments  from your mobile phone.
 Flex Goal.
As the name suggests a goal is a target that you want to achieve over a stipulated period of time. Creating a goal is easy, you come up with a target amount and the time limit then pay an initial deposit to make your account active.
 FlexSako
This is a 12-month saving plan that gives you the opportunity to save and unlock your financial goals. Our saving platform ranges from a minimum of Ksh 500 to a maximum of Ksh 100,00 a month. FlexSako gives you a financial discipline and helps you develop a saving culture. Saving with Flexsako has its benefits that include;
You earn annual bonuses on your savings
Access to emergency loans
You get a personal financial advisor
Earn through referrals
Our saving platform is flexible thus ensuring inclusion of all savers.
Flexchama is a digital platform that runs twice a year in a duration of 6 months each. The first part runs from January to June and the second from July to December. This type of chama is different from the rotating savings whereby a group of people contribute to one member. However, our chama works by you saving up the money and during disbursement you get all the money you saved for the 6 months.
Overall, Flexpay is an important payment model that benefits both customers and businesses by providing greater affordability, flexibility, convenience, and cash flow management.